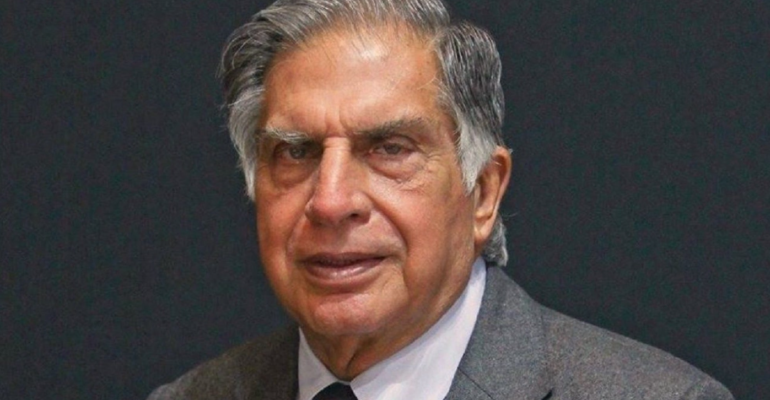 Ratan Tata: Journey towards Success | TATA company strategy
Who is Ratan Tata ?
"Ups and downs in life are very important to keep us going because a straight line even in an ECG means we are not alive." – by Ratan Tata.
Naval Ratan Tata is a well-known personality who needs no fancy introduction. There isn't a single person in India who hasn't heard this name. Many new entrepreneurs look up to him as an inspiration. He is a straightforward individual with a very big heart. Even though he has a wealthy family, he never took power or wealth for granted.
And that's why despite becoming the future chairman of the Tata Group, he began his career at the Tata Steel Division, where he worked alongside blue-collar workers. He then finally took over the Tata Group in 1990 and implemented a series of changes to modernize the group's business practices to compete successfully in the new era.
Here's the 4 Business Lessons you can take from Ratan Tata:-
Have faith In yourself
When you are dealing with life, every minute you make a decision. Some decisions are right while some are wrong that may cause situations to take an unpredicted turn. In such situations, you must always have belief in yourself and must confidently come forward to make the situation in your favour.
Don't put all your eggs in one basket
Mr. Ratan Tata always believes in investing in more than one company rather than spending all your money and wealth in one. Investing in different companies ensures that your investment is safe and the profit and loss is also at balance.
Be Consistent in your Decisions
When you're faced with a difficult decision, here's what Tata quotes: "First decide if there is a clear answer and then decide if the answer is correct." Ratan Tata feels that a leader should focus on making decisions that are in line with their values. "The world may change around you, but your values must not," he writes. "This is because these values give consistency to your actions."
Emotions for success.
When Ratan Tata created a Tata Indica car, it didn't work in the market because of which he faced a huge loss, hence to overcome the loss experts and his partners suggested he should sell his company, he then accepted the suggestion. With the decision of selling, he went to America to sell his company to Ford Company. When he was in the meeting at that time Ford company's owner Insulted Ratan Tata. This thing wasn't liked by him and he left from there with his partner and refused to take the deal. After that he did a lot of hard work, a lot of research, and finally, he took Tata Motors to a huge successful position, things didn't stop here.
After some time, because of some losses Ford decided to sell their two brands Jaguar and Land Rover. Ratan Tata decided to buy both the brands.
This is the best way to utilise your emotions and take revenge. Most of the time, people in anger abuse, say bad things, fight and do bad to themselves. But Ratan Tata used his anger as motivation and converted it to a profit. Even if you should be like this, instead of getting affected by the emotions, use them for winning.