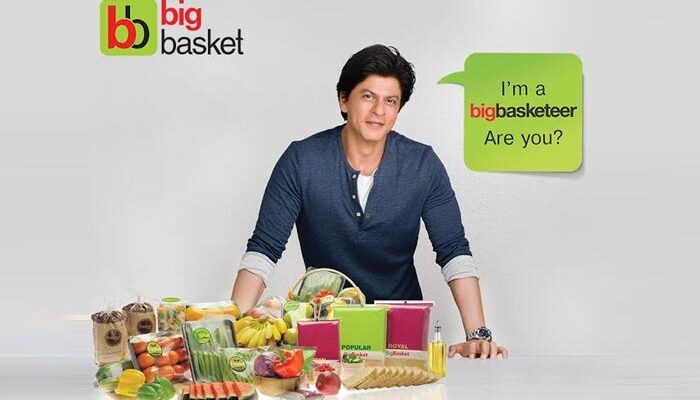 BigBasket Case Study: Business, Marketing Strategy
Big Basket is a leading Indian ecommerce website focusing on grocery items being delivered to everyone at their doorstep. The main product in its marketing mix is its website and app, which gives access to users to buy groceries and food online. Big Basket offers a variety of products ranging from grocery to dairy products, to staples to meat products too. Following are the varieties of product categories it offers:
Fruits & Vegetables
Food grains, Oil & masala
Bakery & Dairy
Beverages
Branded Foods
Beauty & Hygiene products
Household items
Eggs & Meat, Baby Care etc.
Pricing Strategy:-
Big Basket is a leading online grocery delivery service. It is the first to enter into this sector and has many competitors currently. Even with all the heavy competition, it continues to be the market leader and most popular amongst the customers. It tries to increase its users by setting a nominal price of Rs.20 as a delivery charge for items ordered below Rs.1000. It also provides a nominal discount on the order of Rs.3000 or Rs.5000 and above to encourage households to buy their monthly groceries from Big Basket thus providing economies of scale. They do mark up the prices of the groceries a little higher from the market prices to cover their high variable costs. The quality of the product is very good as the fruits and vegetables come straight from the farm.
Place & Distribution Strategy:-
Big Basket is spread over many parts of the country which include cities like Bangalore, Hyderabad, Mumbai, Pune, Chennai, Delhi, Madurai, Coimbatore, Mysore and many more. Big Basket will soon be expanding their operations to other cities also. The customers place their orders online according to their needs and wants. While doing so, they choose the delivery timings and the mode of delivery (COD or online payment).
Promotion & Advertising Strategy:-
Big Basket has used many marketing and pricing strategies over the years to stay ahead in the business. The biggest and the most impactful marketing strategy they introduced was to name Shah Rukh Khan as their brand ambassador and launch TV, media and digital marketing campaigns which were aimed at gaining popularity and visibility amongst the masses, as celebrities tend to be very influential in the Indian set up. Big Basket also provides many offers to its most frequent customers, heavy shoppers and also cash back in their digital wallets.
Physical Evidence:
Physical Evidence of Big Basket is seen from the way that we get the delivery of the goods, the quality service provided by the customer care, the warehouse storage, transportation services etc. Hence this covers the marketing mix of Big Basket.