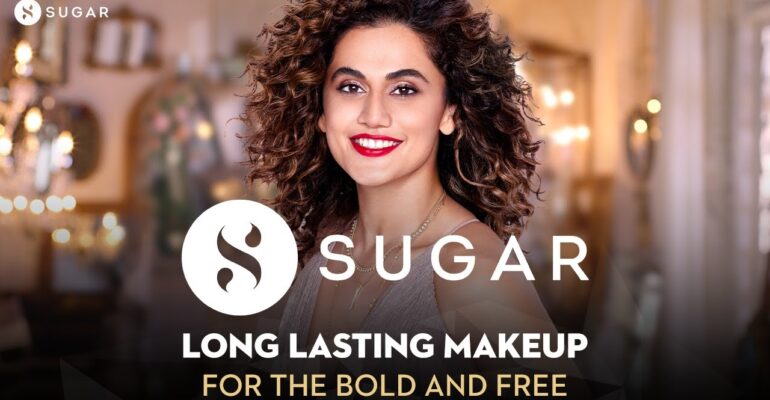 SUGAR Cosmetics – Vineeta Singh Secret Strategy
SUGAR Cosmetics is an Indian cosmetic brand, producing mid-range products with shades according to Indian Skin tones. The company was founded in 2015 by Vineeta Singh and Kaushik Mukherjee. SUGAR Cosmetics works on a hybrid model – having both online and offline presence. The company manufactures its products in India, Germany, USA, Korea, China and Italy.
Established in 2015, Sugar Cosmetics came up with just two products, namely, a black matte eyeliner and a black kohl pencil. Since then, the company has grown to 450 stock-keeping units. Surely, the company has adopted many marketing strategies to expand its growth.
3 Marketing Strategies of Sugar Cosmetics
The "FAB BAG"
The "FAB BAG", a cosmetic subscription service created by Kaushik Mukherjee and Vineeta Singh in 2012. For Rs 599 every month, users would get a "surprise" beauty box including a mix of five goods from the categories of cosmetics, bath and body, skincare, haircare, and fragrances. These items were largely new and unknown brands that were sourced abroad. SUGAR wanted to position itself as a premium brand because the company's growth depended on encouraging mass consumers to upgrade or luxury clients to try something less costly.
Reference link- https://youtu.be/MFC3zZTuEqg
Instagram influencers
The importance of Instagram influencers in beauty business marketing is well-documented. SUGAR jumped on the 'unwrapping videos' and 'before and after' makeovers to make people aware. The brand's Instagram influencer approach is well-balanced. Anmol Rodriguez, an acid attack survivor, is featured in one of their most famous videos. Today, the brand has 1 million Instagram followers. Vineeta Singh also made us fall in love when she recreated the 3 idiots meme "Aal iss well".
Reference link- https://youtu.be/BN5WfH7QHA4
https://youtu.be/gsuyXMJb9qw ,
Unique Packaging
SUGAR, like many other emerging companies, began with an all-digital strategy. The design partner, Opposite was given the task of creating "thumb-stopping packaging." Opposite devised a strong, graphic approach that incorporates low-poly drawings, that can easily attract the attention of audiences and also aware that the challenger brand needs to appear and feel unique from the prevalent minimal and largely black style.
Reference link- https://youtu.be/5Sdd9Wa313k