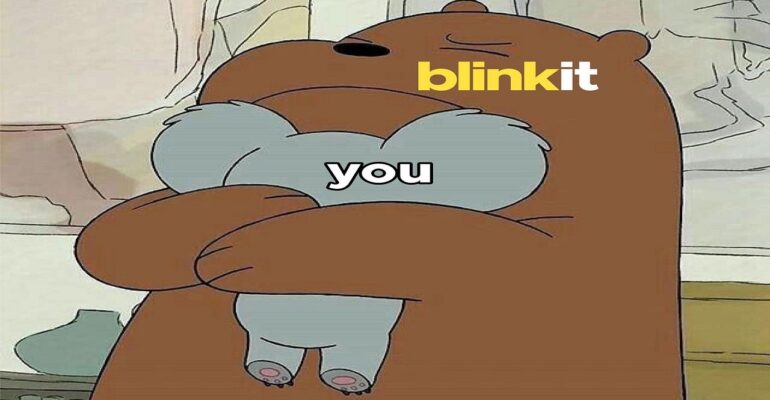 Grofers / Blinkit – Marketing Strategies | Delivery Startup Marketing Ideas
Started in Gurugram in December 2013, it hasn't been a few years since the conception of Grofers. Its co-founders, Saurabh Kumar and Albinder Dhindsa, got the idea for the business when they realised how inconvenient it is to shop for groceries nowadays—to actually look for a parking spot, to look around for items from a shopping list, to stand in long line and to wait for your bill. All this just seemed like too much wasted energy, time, and effort, especially in the age of Amazon and Flipkart. If we can get anything else that could be delivered to your doorstep, then why not the most basic of items— groceries?
And that is the solution the co-founders found. They just made the best app for groceries shopping. What's unique about Grofers is that they allow customers to place minimum price orders as well as do some big budget grocery shopping and to get various discounts. It's just like visiting your corner store!
Competition:-
Basically there are only two main competitions for grofers.
Grofers Product Strategy:
Grofers (Now Blinkit) is an ecommerce based platform focused on food and groceries. Grofers offers almost everything for daily needs like food and grocery. It allows its customers to customize the delivery time according to their needs. Grofers include categories like Fruits and Vegetables, Grocery & Staples, Beverages, Home & Kitchen, Household needs, Personal Care, Breakfast and dairy and almost everything. Grofers sells a variety of branded products to private labels.
If you like our content you will like this too.
Grofers Place & Distribution Strategy:
Grofers has its operations in more than 18 cities across the whole country. It currently has operations in New Delhi, Pune, Jaipur, Chennai,Bengaluru, Hyderabad, Kolkata, Ahmedabad, Gurugram, Noida, Lucknow, Kochi, Bhubaneshwar, Indore, Bhopal, Kanpur, Madurai, and Ranchi. Grofers had previously closed its operations in a few cities due to decreasing sales in that particular state. The company takes orders mostly from its mobile app which is available on Android store and Apple iOs too. Grofer regularly reviews the performance of its retail partners and adds or subtracts its contract with them according to the performance.
Grofers Price/Pricing Strategy:
It is a platform provider hence it draws money from the transaction between the merchant and the buyers too on each and every transaction. Grofers charges a commission from the merchant for listing their product on its online page and it also charges merchants for putting up their advertisement on Grofers webpage. Grofers offers sales discounts on a certain range of products to gain customer attraction.
Grofers Promotion & Advertising Strategy:
Grofers has used TV commercial ad films to promote its brand immensely. The company ad campaigns are targeted more towards working couples who find it hard to make balance between their personal and professional lives so they prefer online grocery shopping more. Grofers focuses on providing good time delivery services as it is central to their brand promotion. The company also focuses on social media platforms like Twitter and Facebook and uses its page on these sites.