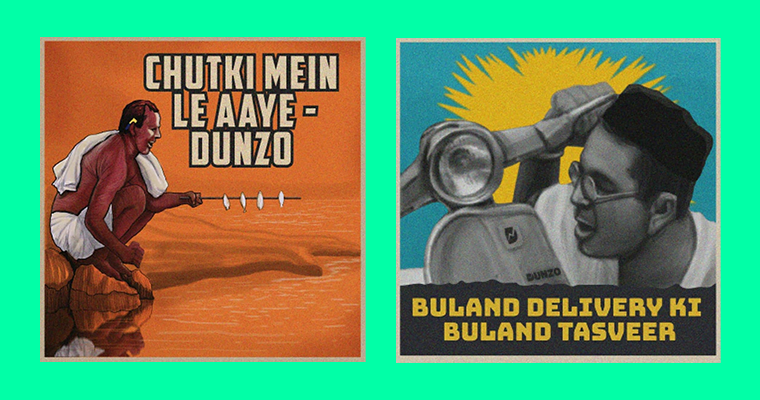 Dunzo Case Study- Best Marketing Strategies of Internet Companies or Startup
The food supply chain was taken over by apps such as Swiggy and Zomato and the transport chain by Ola, Uber and Rapido took over the rides. But Dunzo combined both the possible resources that can be offered online. In the current pandemic situation, Dunzo provides many helpful and interesting sources of services.
Dunzo is simply an app that offers several services to deliver and transport. It provides food supply, pick-and-drop facilities, distribution of packages, local messages and a whole list that goes on. The Dunzo USP, can be understood with the Dunzo tagline, 'Let's Dunzo it' which simply means that the platform is the destination if anything is to be moved from one location to another. The Dunzo founder is Kabeer Biswas, who launched the company in January 2015. The main headquarters of Dunzo is based in Bengaluru, Karnataka.
5 Marketing Strategies of Dunzo
Meme Marketing
In Social media Memes and Dunzo Ads, the brand is an influential trend follower. Through the Dunzo instagram page, you can easily see that the brand adapts to the Internet and its new meme-based posts for marketing become trending. The Dunzo memes are well known for being relevant and quite witty. Not just that the memes also add a fun element.
Reference link- https://www.instagram.com/p/Cda51xRDUyr/?igshid=YmMyMTA2M2Y=
Moment Marketing
Dunzo moment marketing is a strategy where a brand designs marketing messages which can be related to the brand or company and can be a social message too or advertisements by using relevant content from the current events. Dunzo is an expert when it comes to moment marketing because they pick up the right topic, and a trendy one which the customers know well about. These marketing campaigns capture the attention of audiences especially on social media and gain followers.
Social Media Marketing
Dunzo marketing material is often wide and coordinated with the key green or black colours of the Dunzo logo. As for Dunzo social media involvement, Instagram, Twitter and Facebook work very well for the brand. Dunzo branding aims on creating brand communication around its corners. Dunzo also shared individual employee information and stressed their hard work to keep things going. The organizations in which Dunzo had collaborators were also communicated.
Dunzo Comic Series
Dunzo ads has come up with a unique way of engagement called "Dunya Ki Duniya" revolving around a character called "Dunya" and her everyday life. This is a fun and a quirky way to market the brand and its services. Sometimes, Dunzo Memes also have other comics in them.
Reference link- https://www.instagram.com/reel/CdnlSRFDfe-/?igshid=YmMyMTA2M2Y=
Content Marketing
One of the most interesting aspects of Dunzo social media platforms and communications is how they create content out of ordinary objects. These are almost always themed around food, something that works well because of the scheme and relatability factors. The Dunzo app helps people look at these objects in a new way.