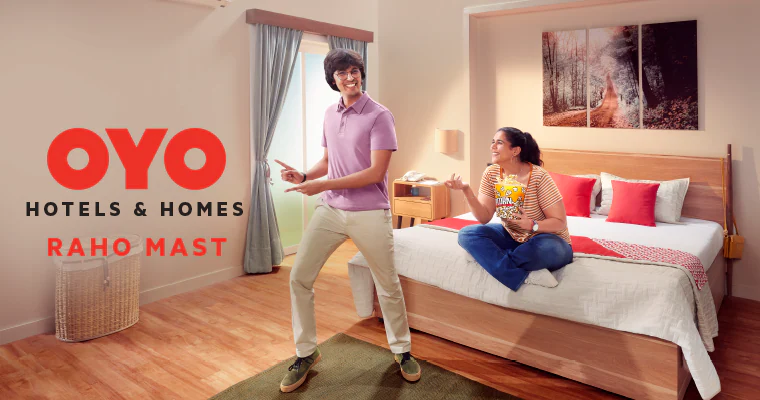 OYO Case Study – Seo tips for business by Ritesh Agarwal
OYO Rooms, also known as OYO Hotels & Homes is the third-largest hospitality chain globally providing a comfortable and safe room stay. Co-founded in 2013 by Ritesh Agarwal (one of the youngest Indian entrepreneurs, the founder and CEO of OYO Rooms) it has established itself as the fastest-growing network of hotels offline and online. Headquartered in Gurgaon, it has expanded its reach worldwide within the span of only 8 years and by employing over 17,000 employees globally, of which almost 8000 are in India and South Asia. However, this is not the only reason why OYO rooms have recorded such a huge success.
Its excellent marketing strategies has been the major reason for its growth and development.
1. Product in the marketing mix of OYO
Oyo has a wide range of products and services that they offer to their customers as per their need and wants. OYO Rooms, OYO Hotels & Homes has a multi-brand approach. These include: ● OYO Townhouse ● OYO Home ● OYO Vacation Homes ● SilverKey ● Capital O ● Palette ● Collection O ● OYO LIFE ● YO! HELP
2. Promotion/Advertising in the marketing mix of OYO
OYO promotes its company via various social media sites such as Facebook, Twitter, Instagram, Pinterest, etc. With its exclusive offerings and discounts and reduced costs, Oyo mainly uses the digital platform to attract its new customers. OYO organizes several online campaigns such as #AurKyaChahiye on youtube, #OneForEveryone contest, #OYOnauts, Father's Day Celebration campaign, etc. Many of the promotions have featured artists from Bollywood to make them more appealing. Sonu Sood is the brand ambassador of OYO.
3. Pricing in the marketing mix of OYO
The strategy of OYO Rooms is to attract customers with a lower room price that is affordable to everybody and not more expensive than the normal hotel's price. The primary objective is to provide for a price that suits the user's budget. The room price varies depending on the location and luxury of the hotel, between Rs. 399 and Rs. 4000. Overall Oyo Rooms appeals for a very sensible approach, aimed at providing rooms with outstanding facilities at a moderate rate and generating customer loyalty.
4. Place in the marketing mix of OYO
Oyo rooms work fully online where one can book the available hotels by just at your home at an approximate cost either via an app or through online platforms. Once booked with a confirmation one can avail of the service on reaching the booked hotel on a specific date.
5. People in the marketing mix of OYO
Oyo team provides employment to 17,000 young and professional people who deliver maximum both for the company and individual growth. With a dynamic team, Oyo provides excellent customer service too and creates a positive experience for its customers, and in doing so markets its brand to them.