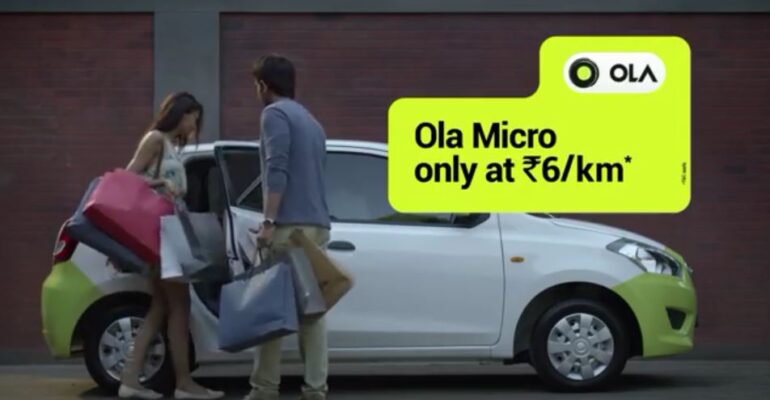 Bhavish Agarwal's Secrets to grow your company – Ola Case Study
There was a time when mobility was an important issue faced by most Indians. The people who didn't own a vehicle or did not know how to drive had to rely on public transport, which was not the most convenient option because to take a bus or taxi, you needed to head out to a taxi stand or bus station. And it becomes more difficult when you are traveling with a baby or child. But Ola is the startup that launched as a one-stop platform that is the solution to all your mobility issues.
Book a ride on ola, and you are good to go anywhere – anytime. Ola takes away the "how will I get there" worry from your life by booking a ride at an affordable price in a matter of a few seconds.
Ola was born when Bhavish Agarwal (Founder) had a terrible experience on his trip from Bangalore to Bandipur. He noticed the poor quality of cab service and the level of professionalism of cab drivers that prevails in India.
Marketing Strategies of OLA
Product Differentiation
Ola's portability solution is not limited to a single product, but it offers different mobility solutions catering to varied customer needs. Suppose a customer wants to travel within the same city but in multiple locations; what would the customer choose?
Ola offers a rental unit that allows customers to book a ride for multiple locations within a city. In addition to this ola offer, Ola Outstation rides wherein the customer can book a cab to travel to another city.
This way, Ola offers different types of solutions like City rides, rentals, and outstation rides to customers. The more product differentiation a brand offers, the more people take its services, and that's the reason customers prefer Ola over any other app for any ride they want.
Ola Electric-Solving Mobility Issues
Ola takes their job very seriously and works towards accomplishing this mission. We have discussed that Ola offers product differentiation and offers various mobility solutions to riders, but ola is planning to add much more to its range. Ola Electric is the new product-based offering by Ola company, where they are launching electric scooters for customers. Ola is offering a pre-booking for these scooters at Rs. 499. Ola is on a mission to transform the future of mobility with its electric scooters.
Dynamic Pricing
Ola practices dynamic pricing strategy to set the price of their rides. Ola increases their price when the demand for its service is high in the market and reduces prices during the low demand.
Dynamic pricing not only brings more profits to the company but also stabilizes the demand. When demand increases, the price will rise. When the prices rise, daily travellers who don't have any urgency to travel can postpone their travel by an hour or so. Hence the demand will get stabilized or distributed leading to efficient utilization of resources.
There is one more advantage of dynamic pricing, OLA will be able to identify when and on which routes customers are willing to pay extra and OLA can deploy more resources there at that particular time frame.
Gaining Customer's trust
Ola has a convincing answer to all the trusting questions. Ola driver's background information like their name, photo, ratings, and reviews by riders, Vaccination status, and the number of rides appear on the phone when a rider books a cab. In addition to this, Ola offers helpline service concerning female riders' safety too.
Ola does everything to make their passengers feel safe and comfortable. That's how Ola marketing strategy gains trust, which can be a major factor in generating word of mouth by customers. As word of mouth is the best and the cheapest marketing strategies anyone can opt for.
Utilizing Youtube for Marketing
Ola utilises the Youtube platform in the right way by creating content and collaborating with content that can increase its brand exposure. By collaborating with The Viral Fever's (TVF) famous series The Permanent Roommates to make their brand visible to the huge audience base of the series was a great move by Ola.
That's how Ola creates the best content and collaborates with other channels to use their content to increase their brand exposure.