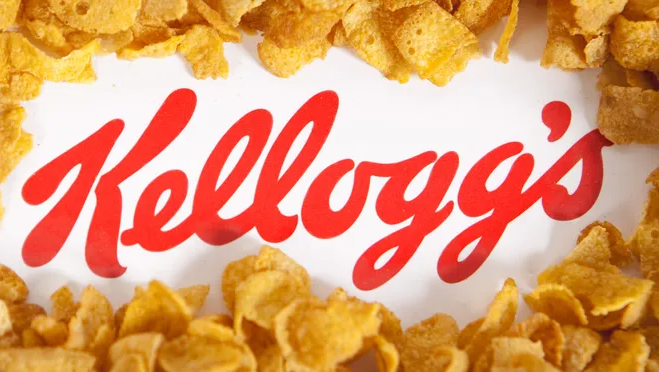 Kellogg'ss – Business, Marketing Strategy Tips
Breakfast is the most important meal of the day. We've all heard that phrase before. The idea behind that is that as we are sleeping we spend energy, as surprising as that sounds. Also, right after we wake up, we haven't eaten since the day before. Thus, to make up for it and re-energize ourselves we have to start our days right. Breakfast preferences vary for different people. But there is one particular food item that regardless of age hits home. And that is cereal. Kellogg'ss is the most common cereal that can be found in every household.
Marketing Strategies of Kellogg'ss
Kellogg's Price/Pricing Strategy:
Pricing is based on research and market conditions. Kellogg's regularly uses programs such as discounts and other schemes such as coupons which can be redeemed for free products. Kellogg's keeps prices flexible to compete with other competitors in the market and depending on sales growth. However, given their market leadership, the pricing strategy in the marketing mix of Kellogg's is often dominated by their own brands. The company donated cereals worth more than $10 million for fighting hunger globally.
Kellogg's Place & Distribution Strategy:
The largest 4 markets for cereals are the U.S., Canada, U.K. and Australia. Kellogg's is focusing on emerging markets. Kellogg's has various distribution channels such as convenience, vending, mini superstores and high frequency stores. Kellogg's sells its products through its direct sales force for resale by grocery stores. Kellogg's also uses a broker and distributor system for certain products. Kellogg's markets some of its brands to supermarkets through a direct store-door delivery system. Kellogg's is trying to make its products very easily available. Kellogg's also has distribution through ecommerce.
Kellogg's Promotion & Advertising Strategy:
Kellogg's focuses on building a strong brand to increase sales. Kellogg's uses various promotional strategies under its marketing mix. Kellogg's has been the sponsor for USA gymnastics and kid's series such as dragon tales. Kellogg's uses prizes in cereal boxes as a promotional tool to target and attract children towards the brand. Kellogg's has also sponsored motorsports events. Merchandising is another promotional tool. Kellogg's released a PC game called Mission Nutrition with some special packs of cereal. Social media is also being used for marketing campaigns. To increase the snacks growth in emerging markets Kellogg's has begun targeting brand messaging on special occasions and has expanded the availability of convenient cup and on-the-go packaging. This covers the entire Kellogg's marketing mix.
Kellogg's Product Strategy:
The products in the marketing mix of Kellogg's covers breakfast cereals, as well as other foods items.
The US morning foods segment consists of products like cereal, toaster pastries, nutritional bars and beverages with prominent brands like Kellogg's Cornflakes, Kellogg's Chocos, Kellogg's Frosties, Kellogg's Coco-pops, Special-K, Kellogg's Froot Loops etc. Breakfast cereal generates a revenue of more than $400 billion in sales globally each year and comprises the majority of global sales.
The US snacks segment consists of cookies, crackers, savory snacks, cereal bars and many more. Along with breakfast cereals, the brand also owns snacks brands like Eggo, Gardenburger, Pringles & Sunshine Biscuits. Snacks generate $200 billion globally in total sales each year and represent a significant share of worldwide sales. Pringles is the largest brand in this category. New variants such as Pringles Tortillas have been introduced to increase sales.