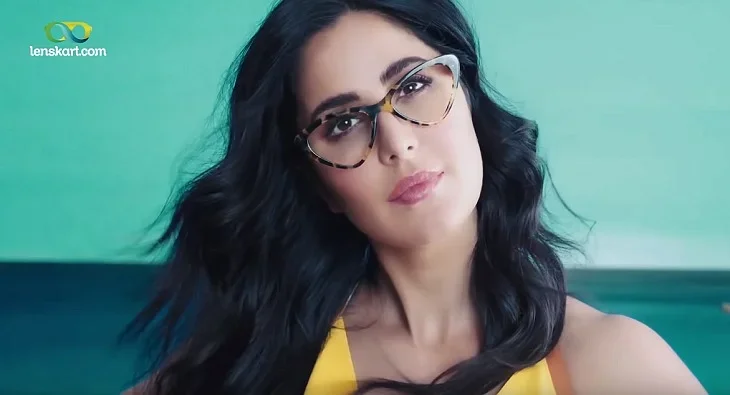 Lenskart – Business, Marketing Strategy Tips for Local Businesses
Lenskart
There was a time when people with weak eyesight had to face social fear, and many terms such as nerd, geek, and four eyes were associated with them. But Lenskart transformed the eyewear industry and the idea of wearing spectacles. After all, Lenskart says, "specsy is the new sexy." Spectacles today have become a style statement, and people don't remove but wear them to look good.
History:- Lenskart is India's one of the biggest eyewear companies founded in 2010 by Peyush Bansal along with the co-founders Sumeet Kapahi and Amit Chaudhary. The idea behind Lenskart was to provide easy access to eyewear to the 1/3 population of India which needed it. The eyewear company is not only delivering high-quality eyeglasses, contact lenses, sunglasses, etc to millions of Indians at affordable prices, but it also offers free eye checkup service at home.
5 Marketing Strategies of Lenskart
The Omni Channel Method
Lenskart started off as an online business, but when they understood that the Indian customers prefer to touch and feel the product before buying a high involvement product, this is when they shifted to the Omni Strategy. With this strategy, the company focuses on delivering the right product, at the right time and at the right place. For Lenskart, customer engagement is more important as they help their customers get a shopping experience made as per their preference.
Offers that attracts customers
Lenskart is trying to keep itself close to the customers and increase trust by providing value. It is known to give jam-packed offers like buying two at the cost of one or cross offers like giving the first frame for free, real-time offers, personalized recommendations, email coupons, etc. These offers help the company to increase its sales and also attract customers. For example:-
"The first frame is free" offer – where customers will pay for only the lens on their first purchase. A good strategy to attract first-time buyers.
"Try at home" – where customers can choose a maximum of 5 frames and try them at home before making a final purchase. This has led to more sampling by customers.
High-quality product
Marketing does not always mean how you're promoting, but it also focuses on what you're promoting. Lenskart focuses on both the product and promotions. The eyewear that Lenskart offers is of high quality as they're made with innovative technology.
'Lenskart blu' is one of their eyeglasses range made from blu cut lenses that protect eyes from harmful UV rays. In addition to this, their Airflex range has ultra-light and super-flexible frames which do not break, no matter how rough you use them. Also, Lenkart claims an accuracy of 3 decimals for their lens. Thus, Lenskart provides both services and quality of product.
Celebrity Endorsement
Lenskart has completely revolutionized the eyewear segment in India and now eyewear is associated with style rather than a cure to poor eyesight. In order to do so, they roped in a few celebrities who were known for their style among the young. Lenskart's first brand endorsement was done by Katrina Kaif followed by Bhuvan Bam.
Reference link- https://youtu.be/-kjmMBfqEW0
Following D2C approach
D2C means Direct-to-consumer, which is an e-commerce strategy that eliminates middlemen to sell products. Lenskart uses this strategy to enhance its customer service and sell its eyewear directly from digital platforms such as mobile apps and websites.
This strategy helps them to understand what the customers demand, how they want, and where improvement is needed. Lenskart enhances its services by collecting customer feedback and producing exactly what their customer needs.
Video on D2C Marketing-: