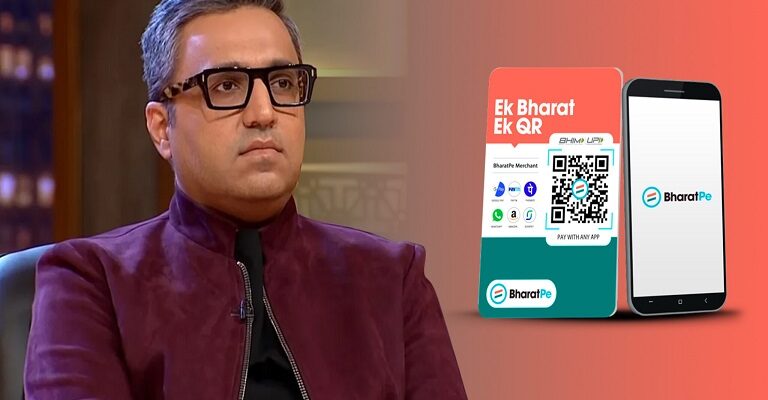 BharatPe Case Study: Business, Marketing Strategy
BharatPe is an Indian fintech company that caters to small merchants and kirana store owners in India. The company offers a range of fintech products including interoperable (of computer systems or software) QR code for UPI payments, Bharat Swipe (POS machine) for card acceptance, and small business financing.
The firm was co-founded by Ashneer Grover and Sashvat Nakrani in 2018, with its headquarters in New Delhi, India.
4 Marketing Strategies of BharatPe
Campaigns
Bharatpe's new campaign 'De Dena Aaram Se' was launched to do exactly that – change the way people look at credit. The campaign is live across TV and digital channels, and is playing throughout the ongoing ICC World Cup 2021. This campaign also helped to attract many customers.
Influencer marketing
To spread the word about the convenience of its new product postpe, the fintech startup has decided to go big on sports and influencer marketing. Earlier this year, BharatPe signed a three-year deal with International Cricket Council (ICC) to become a lead sponsor wherein they'd be promoting the association across formats that would include initiatives on television and digital platforms, as well as in-venue brand activations at all the ICC events until 2023.
"Using Salman Khan for the first campaign had its benefits but then Bollywood is not as popular in the south or in the north-eastern market,". "Cricket is the best way to make inroads across markets."
Increasing marketing spends
The digital payments startup typically spends up to Rs40 crore annually on marketing initiatives, but this year the plan is to dial up to Rs200 crore for maximum visibility. Alongside a part of the marketing budget would also be given to influencer marketing.
Celebrities can be used for "awareness building and clutter breaking", but it is the influencers that help in "trust building". BharatPe plans to engage 200 influencers across platforms to advocate for its new product.
The issue of Pe today
While there has been a lot of to-and-fro over trademarking issues, Resilient Innovations Pvt Ltd, the parent company of BharatPe, has filed six cancellation actions against multiple registrations held by PhonePe Pvt Ltd. for the "PE" device mark.
Resilient is aware of more than ten digital payment products in the market in India, a number that is ever-growing. It is desirable to promote healthy competition in this space, and not merely look at personal gains."