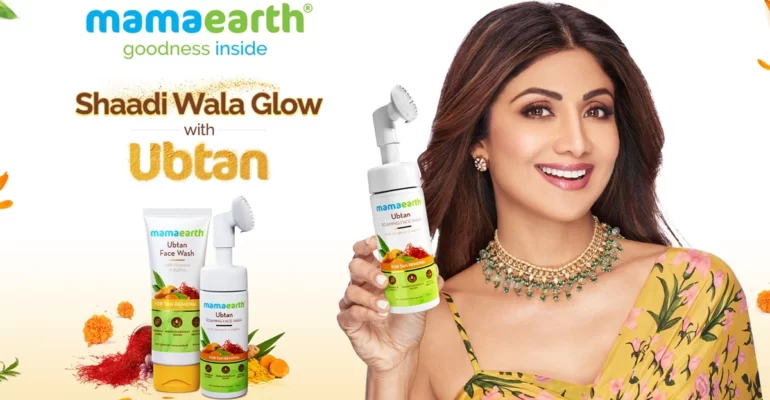 Mamaearth – Business, Marketing Strategy Tips
Mamaearth
When it comes to the cosmetic industry, consumers are always worried about the process that is followed while manufacturing the products. This is why the world is seeing a new era of cosmetic products that are organic, produced in a natural way, and with the help of natural products that are free of toxins and other chemicals. The craze about these organic products is simply obvious because they mean no harm to our skin, hair, gut, and ourselves in general. Mamaearth has raised itself as a promising startup in the cosmetics industry that comes with the American Made safe Certification, the first nontoxic seal for the products in use today.
Mamaearth was founded in September 2016 by Ghazal Alagh and Varun Alagh, to make skincare routines a little chic but with utmost care. Headquartered in Gurugram (India), Mamaearth is well-known in the cosmetics industry of India as an online platform that offers natural and toxin-free skin care products.
5 Marketing Strategies of Mamaearth
Rule the Digital
Mamaearth knew the importance of brand awareness and hence worked towards it aggressively. The company claims to have spent 90% on digital platforms and 10% on traditional media such as television.
Through digital campaigns, Mamaearth reached out to social media influencers for brand awareness and worked heavily to target millennials. Right at the moment, Mamaearth is having more than 1 million followers on Instagram.
Instagram page- https://instagram.com/mamaearth.in?igshid=YmMyMTA2M2Y=
Brand Message
The brand message is a very important thing, it presents your brand in a nutshell and helps to summ it up. So it should be precise, clear, and engaging. The brand's mission and slogan are "Goodness Inside." It ensures that the brand should not put any danger to the consumers' wellbeing. It offers goods that are free from contaminants and dangerous chemicals. The brand's goods are somewhat more expensive, but they are of the highest quality available.
Brand Endorsement
It is one of the strongest pillars of marketing strategy. It gradually increases the overall value of the brand. The thing is when a celebrity talks about the product, people will fall for it no matter what. The same goes for if the brand is endorsing our favorite show we will definitely pay attention to it. Mamaearth's growth accelerated after Shilpa Shetty, a well-known star, became a shareholder and product ambassador. She is involved in the creation of new technologies and marketing strategies. The actress used social media to promote the business.
Reference link- https://www.instagram.com/tv/CcnBOaalqbW/?igshid=YmMyMTA2M2Y=
Not just this, Big Boss, a popular reality television program, is also sponsored by the company.
Word of Mouth
This technique might seem odd to some of you but it literally has benefits. You might have heard that the word spread faster than air and it is actually true. When you hear something from someone you know, you believe what they say with zero doubts and this is exactly what Mamaearth planned. They start approaching the Mom bloggers and the customers who have a huge fan base and ask them to write their experience about the product. Since the company trusts in the influence of mothers, it opted for a word-of-mouth approach in which mothers can inform people about the company and how it provides the best product for their children.
YouTube Marketing
There is no doubt that YouTube has become one of the strongest channels for spreading brand awareness. Almost half of the population prefers to watch review videos on YouTube rather than reading about it. This is exactly why brands want to take full advantage of the platform. There are many influencers on YouTube with a high number of subscribers that can spread awareness about the product. Mamaearth has improvised its marketing strategy by reaching out to influencers on YouTube. Not just this, in comparison to traditional advertising, the marketing cost is modest.
Reference link- https://youtu.be/NI5HSSoKWIc